Big tits at school presents: Cody Lane gets in the mood to fuck after drinking a love potion
Scene Title: Love potion #69
Storyline: Chris finally got it right. The love portion # 69 was a success and it made Cody so wet, her panties were soaked shortly after drinking the potion. She was asking for a hard banging and Chris wouldn't miss this chance for nothing in the world!!!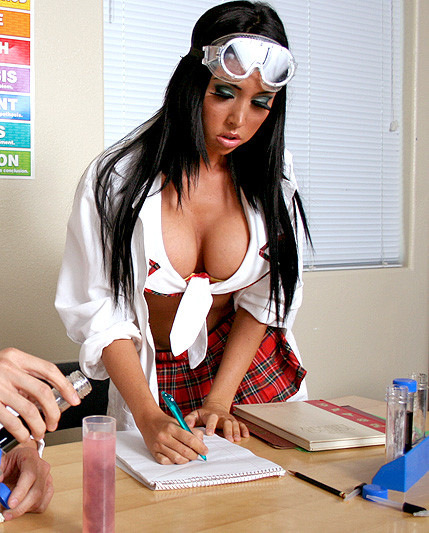 Big Tits At School Cody Lane HD Video Trailer
What people are saying about: Cody Lane - Love potion #69 bigtitsatschool episode
Comment #1
dune3ctm said: Damnn..this bitch is too fucking hot.........i would fuck her all night long
Comment #2
nice said: I want that potion haha Cody Is Soo Fucking Hot i love this bigtitsatschool scene!!
Comment #3
elbo992532781 said: What a waste. Cody is great, and the setting was decent. But that douche Strokes ruined it all. Get him out, he's a pain in the ass. -.-
Comment #4
perfectlynormal said: Okay, I can't help but agree about Cody's breasts. Watch her reverse cowgirl here and you'll see, it looks like she has implants with her real, but incredibly droopy, boobs flopping around. All this aside, this was the first ever video she's done that I thought was absolutely incredible!
Comment #5
MissSnoogans! said: I actually liked this idea alot. Chris reminds me of Dirk Diggler of porn. He isn't the brighest crayon in the box but he does have one large cock. I love Cody Lane. At the beginning you heard her Kentucky accent, very hillbilly. Chris is way too young to have erections problems. Snoogans!
Cody Lane Picture Gallery