Big tits at school presents: Puma Swede fucks her students big hard dick in class
Scene Title: Big Dick Student For Ms. Swede
Storyline: Professor Swede had found some drawings that she thought Keiran drew, but it turns out that it was girls from the school who drew them. Ms. Swede just wanted to see if the pictures were true and if Keiran's cock was that big. It turns out that his cock is bigger. She decided to fuck him but he ended up fucking the shit out of her...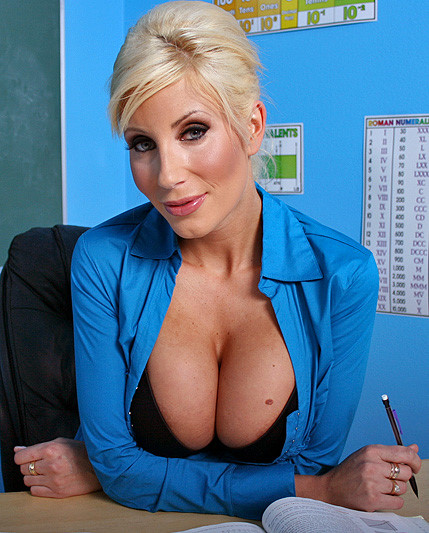 Big Tits At School Puma Swede HD Video Trailer
What people are saying about: Puma Swede - Big Dick Student For Ms. Swede bigtitsatschool episode
Comment #1
robertomalone said: The fact that Puma and Keiran were having (and for all I know still are having) a relationship in real life when they made this scene really shows. Talk about chemistry! The sparks just fly between them, as Professor Swede shows her young student that he has nothing to be ashamed of. This is so much more than just a mechanical fuck, as Puma and Keiran create a tableau of symbiotic sexual harmony. Beautiful! And the way they keep up the banter between them is brilliant. This bigtitsatschool scene should win awards! A big thanks to Puma and Keiran for this one.
Comment #2
ppppppoo1 said: i like that she's not afraid to make stupid-looking faces and look like a total bimbo around a hard cock! more silly expressions around a hard cock please! she's one of my favs on the site because of this!
Comment #3
francisco5291 said: Really good bigtitsatschool scene, those two love birds put up a great show. I said once and I'll say it again, Keiran, You lucky bastard. The sex was really intense, specially the doggy, Puma was shaking all over after that. If you have two people that like each other, specially if they are married in this case, the scene is going to be a good one, nice job and i hope the best for you two crazy nuts.
Comment #4
robb201 said: I'm not a fan of Puma Swede. She does nothing for me. Keiran did a decent job, but this scene was kind of lame regardless. This is one of the stupidest BTAS scenarios I've ever seen. Overall this scene didn't interest me, but I watched it so I could try to comment on it. I'll give it a 6/10 for both their efforts, but the scenario was just lame and I'd prefer to see a hot girl in the scene. 6/10
Comment #5
sdkid said: I'm starting to get tired of seen Keiran in pretty much every bigtitsatschool scene. He's great to watch, but there's has to be some other male talent out there
Puma Swede Picture Gallery